BattenUP
How BattenUP Battens Work
The primary causes of premature failure of felt are:
Water ponding behind battens
Lack of adequate ventilation
Ponding water can cause major damage to your home. The felt will rot allowing water to penetrate under the roof system. Then, depending on the severity of the leak, roof sheathing will rot, followed by damage to the interior of your home.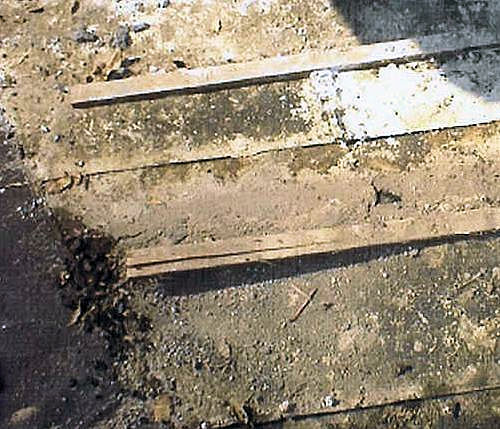 BattenUP fluted battens will not allow water to pond. Water will flow down and off the roof while air flowing up through the fluted battens promotes drying and preserves the life of the felt underlayment.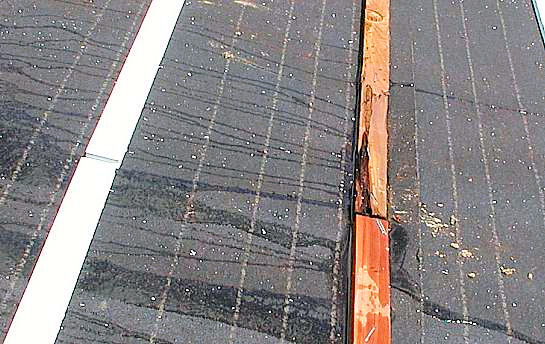 Notice the water ponds behind the wood battens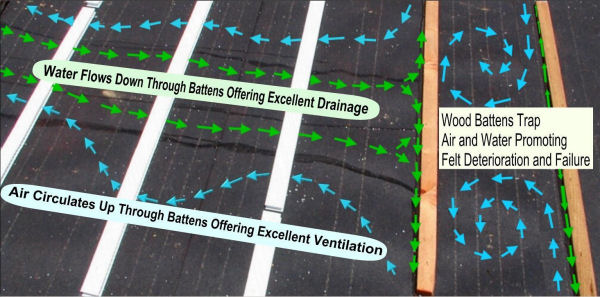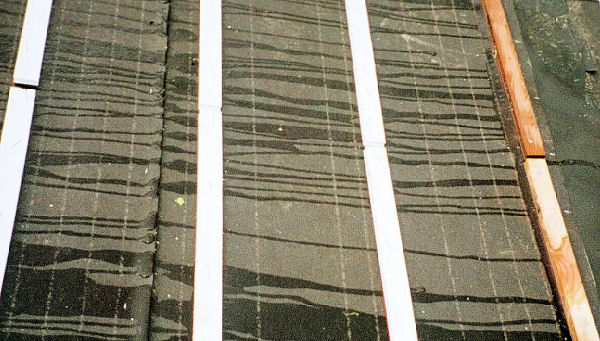 Water flows freely through the BattenUP fluted battens and air circulates under the tile. Ventilation is extremely important when it comes to extending the life of a tile roof. There must be a way to allow trapped moisture to escape.
BattenUP battens helps solve this problem.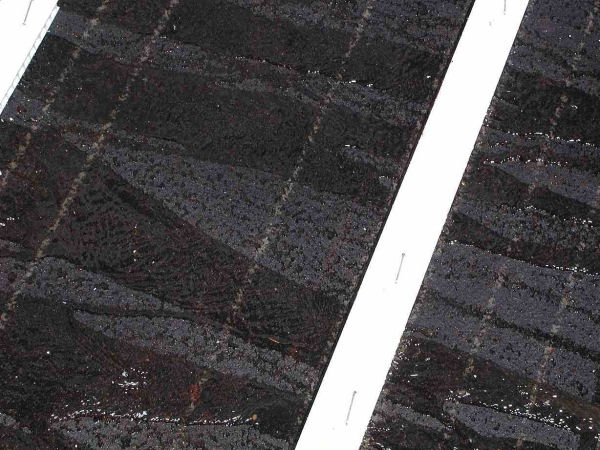 ---